I can still remember the day, in November 2013 when I realized I accrued over $55k in student loan debt. The feeling was crushing, to say the least. I knew I took out student loans each semester for school, but I never put much thought into calculating how much I owed. I never created a plan, and I always told myself I would worry about it when the time comes.
Well, the time came, and I thought to myself: "how in the world would I pay off more than a year's salary worth of debt?" At that moment I felt trapped. I just want to start my life, but I started in a giant hole that I would need to dig myself out of just to have a fresh start again.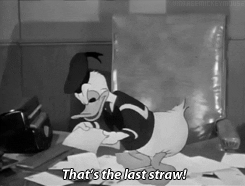 The day I realized I had this much debt was also the day I created a strategic plan to pay it off. I was lucky to have my sister help to create a debt payoff plan with me. She and her husband had been aggressively paying off their student loan debt for a while by following Dave Ramsey's Snowball Method (more on this later). They explained to me the importance of having a plan. Having a plan to pay off debt is important because it can relieve stress, help you stay the course, and motivate you to pay off debt ASAP.
Check out below to see the plan I used to pay off over $55k in Student Loan debt.
Organize Your Debt
The first thing I recommend is to organize your debt and know exactly how much you owe. You can find your debt information by looking up the details online or calling your debt creditor directly.
Write down or create a spreadsheet with the following details regarding your debt situation:
Debt Creditor Name – It's also good to include details like the phone number of the creditor and online login information
The Number of Loans/Debt per Creditor – This is mainly for Student Loans with multiple loans in one account
Total Balance – Total Debt Owed, List out each account and total per creditor
Interest Rate – If you have multiple loans list out each interest rate as well
Minimum Payment
Minimum Payment Due Date – Most creditors let you move your due date. Try to align all debt due-dates together if possible and make sure to set all minimum balances to Auto Pay (Related Post: Simple Tips to Automate Your Finances)
Additional Payments – You will never get ahead of your debt by only making minimum payments. Your minimum goal should be to pay extra towards your debt. Create a budget to see how much additional payments you can afford. If you struggle with making additional payments, consider starting a side hustle to earn extra income.
I recommend keeping this information saved somewhere. Review and update monthly.
In addition to this information, it's a good idea to check your credit report and credit score to make sure that all debt reports accurately. I recommend checking out FreeCreditReport.com for your credit report once a year and Credit Sesame for your credit score information. I look at my credit score about once per quarter. You can also add your credit score information with the other debt information if you want too.
Strategic Plan to Pay off Debt
There are two popular ways to pay off debt.
1. Snowball Method
The Snowball Method requires you to pay the minimum balance on each debt and make additional payments towards the smallest debt balance first. Once the smallest debt is paid off, you use the money to "Snowball" to the next lowest debt balance. Repeat strategy for all debt balances until all debt is paid off.
The main benefit of the Snowball Method is that you generate "quick wins" that inspire you to pay down your debt ASAP. I recommend the Snowball Method to anyone who is getting started paying back debt. I started with the Snowball method when I began to pay back my student loans.  By following the plan I paid off my smallest balance first (Nelnet Student Loan), which I paid off $7,550 in 7 months. After I had paid this off, a weight was lifted off my shoulders, and I was motivated to attack my next lowest balance. I credit the Snowball Method for keeping me inspired to become debt free.
2. Avalanche Method
The other method for paying off debt is the Avalanche Method. Similar to the Snowball Method, pay all minimum balances first. The Avalanche Method focuses on paying off the debt with the highest interest rate first. The Avalanche Method is my preferred method to pay off debt because you end up paying less interest over time. I recommend using the Avalanche Method after you on well on your path to becoming debt free, and you have developed the discipline to stay the course.
I started paying off my debt using the Avalanche Method a little over a year into my debt free journey.
At this point, I realized that my Great Lakes Student Loan had multiple balances lumped into one payment and one interest rate. Having a lump sum balance made it hard to prioritize my debt by interest rate because everything was mixed (This is typical for Federal Student Loans).
I ended up calling Great Lakes and requested that each of my balances gets linked together by their individual interest rates (I had to speak with a manager to get this done). Now, instead of one large account balance, I have four separate accounts based on interest rate. Doing this allowed me to list each loan account by interest rate and ultimately attack the highest interest rate first.
Debt Reduction Calculator tool
The Debt Reduction Calculator was my go-to resource for planning to get out of debt. I was easily able to see my projected final payoff date when I populated the required data.
Watch the video tutorial on how to use the calculator. You will need some of the information we discussed above in the organize your debt section.
Debt information you will need: Creditors name, Total Balance, Interest Rate, and Minimum Payment to be able to populate the spreadsheet. With this information, you can see the total minimum payments due each month. Also, you can put in your expected total payment (Min Payment + Extra Payment). With this information, you can see the total interest paid when you compare the Snowball Method to the Avalanche Method. You can also create a custom plan and see how it compares.
Another great feature is the Payment Schedule Tab. You can see a monthly breakdown of your expected payments to each creditor and the total amount expected to pay.
I recommend this tool to anyone in debt. I have personally gained value from using it.
Final Thoughts
Most of the time there isn't a "one size fits all" approach to paying off debt. Different situations call for different methods and strategies. The most important part is that you create a plan. It doesn't matter if you decide between the Snowball or Avalanche Methods.  You can even come up with a hybrid strategy if you'd like. Most importantly, stick with what works for you and commit to executing your plan. The worst thing you can do is avoid planning and ignore your debt situation.
Question for you
Which method did you use (or currently using) to pay off debt?